Parallel parking is not my forte, but I've been doing my best at our Saturday farmers market. Last week, I found a spot north of Top Pot Donuts and had a brisk walk down 106th. Afterward, as I pulled away from the curb, bags bulging with fruit and eggs and vegetables and jam and flowers, a lady whizzed up and leaned on her horn. Yikes! When she pulled up next to me, I gave her my best I'm-so-sorry-I-did-check-before-I-pulled-out look, to which she responded with this:

(Thanks doroteos.com for the pleasant memory)
Yowza. If this has never happened to you, you might still agree with me that parking at the Saturday Market has involved some ingenuity to this point, and this week I make the happy announcement that our parking woes are over.
Yes, indeed, Barnes & Noble has graciously agreed to allow us to park in their lot on Saturday mornings! Hallelujah! Thank you, neighbor. So maybe, after you load up on your locally-grown goodies, pop into their store and buy some food for your brain. Here are some recent favorite reads of mine which they carry:
Enthralling nonfic account of life and defection behind the dark curtain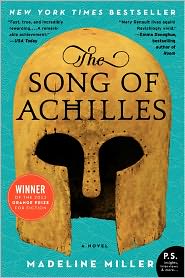 A lyrical re-imagining of Patrocles and Achilles' story from THE ILIAD
Wall-to-wall fun sci-fi story for video game lovers and those who came of age in the '80s
There you go--food food and brain food, all in one Saturday morning.
Speaking of food food, have you seen the bok choy lately?
Just rinse it well and throw it in any stir fry, or use as you would Napa cabbage. It makes a nice change of pace from the usual broccoli and green beans which grace our table as the obligatory vegetable.
And then stop in the neighboring booth and ask White Heron Cellars which of their varieties you should pair with Chinese food. Last weekend they had Syrah, Malbec, Roussanne, and a Dry Rose:

Nice-looking bottles, too
And I don't know if you've noticed, but you may now sample wines and ciders at the Market! Now you can be assured of bringing home not just beautiful bottles, but exactly the flavor you were looking for.
So come by this Saturday and park away. This could become a half-day affair!