For you Bellevue Farmers Market faithful, you might probably have heard that our founder and longtime director Lori Taylor is moving on (and moving away) and starting a new chapter in her life's adventure. While we're excited for her, "self would intrude," as Jane Austen puts it...
I'm with you, Russell
Lori has been the vision, the energy, the driving force, the dedication, and the elbow grease behind our wonderful Markets all these years, and without her, who knows when we would have had all this local, fresh, health- and life-giving bounty right in our neighborhood? I know involvement with the Market has changed the way my family eats, permanently and for the better. I'm guessing it's adding years to our lives (and years of better health), and we really have Lori to thank for that.
I also thank Lori for her support of my writing and the opportunities it presented over the years (remember that bizarre speed-shmoozing session at that one dinner?).
But where, you ask, is Lori headed next? Whose lives will she impact for the better?
It just so happens you may have seen Starbucks promoting this book recently: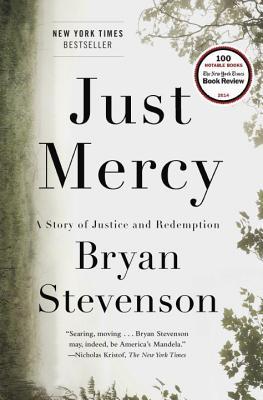 When Lori told me she was off to work for Bryan Stevenson's organization, I was amazed. I'd just read the book, by chance, and been blown away by what Equal Justice Initiative had been doing in Alabama. Those folks are walking the talk, people, and now Lori is joining forces and bringing her gifts for relationship and organization and community-building. A win-win. Sniff...
If we take a six-degrees-of-separation stance to doing good in the world, at least we can comfort ourselves that, in all our vegetable- and meat- and cheese- and fancy-prepared-food-buying, we have supported Lori (and our farming and food community), who will now support Bryan Stevenson, who works to represent victims of injustice in our prison system. Yay, us! (Kidding.)
But, in all seriousness, our gratitude goes out to you, Lori. Thank you for all you have done for our city, our health, our farmers' well-being, and our general quality of life. You are a miracle and we will miss you.
(And thank you, Getty Images)
(P.S. The Market goes on, of course, and I will get a pic of our new director in days to come. After I get done weeping inconsolably.)